can't go wrong.
Keep it simple, stupid.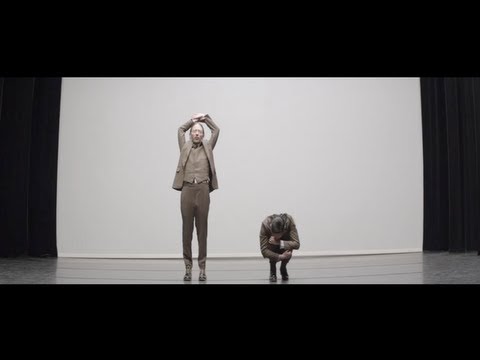 off the cuff.
I think Michelle has the most beautiful smile. There is something so serene and glowy about her here. I have a feeling that if I ever had the chance to meet her we might just be besties. And then I might finally be able to get my hands on that Repossi ear cuff. - Image via Vogue.fr
cinched in, slicked back.
Backstage just seems to be so much more interesting than on the runway. A little less manufactured and a lot more real. Really glad to see this super flattering silhouette around again. Let's leave the oversized gear to the boys for a while.  - Image of Balmain Fall 2013 backstage from V Magazine. 
wise words.
Who could argue you? - Image from Procrastitution. 
bold.
We are very fickle creatures. I find myself being so affected by the weather lately. It really seems to dictate my mood. I'm so bored by predictable old black in the wardrobe. Right now, with the Mexican sun streaming through the windows I'm dying for some bright colours and confused prints. Something a little more unplanned and spontaneous.  - Image from Out of Africa...
hanging on the wall.
Moving house and planning some new art purchases to brighten the space. Urban photography just feels really calming to me for some reason. Just clean, simple lines and wide blue skies.  - Image from Room on Fire. 
haunted.
Some people's face just stay with you. Every time I catch a glimpse of Ezra Miller I'm reminded of his disturbed portrayal of Kevin and of that magnificent moment when he and Tilda Swinton face off in his prison cell.  Can't wait to see what comes next. - Image via Bohemea.
pretty in pink
Jane being Jane. I don't think anyone has ever looked better in shell pink. - Image from AnOther Magazine.
oh sofia.
Sofia in Louis Vuitton at the Independent Spirit Awards 2013. Possible the most perfect look ever.  - Image via Vogue.fr
my oh my.
I was lucky enough to snap up a pair of these Chloe pumps earlier in the year, but I still haven't managed to find the right look for them. They are so wonderfully creamy and I know they will come in handy someday, but for now I'm just happy to stare at them lovingly. - Pumps from Chloe Fall 2012 collection.
Just because I like her and I think she's cute. - Image via @isabellecornish on instagram
what kind of bird are you?
Just pick me up and set me down inside a Wes Anderson film.  - Image from Moonrise Kingdom (2012)
smudgy.
Left over from last night or freshly applied with a curling wand and all, lacquered up lashes are eternal. Who can say no to bedroom eyes. - Image via Vogue.fr
lazy days.
New year, new post. Am loving the vibe in the new Chanel SS13 campaign…a little more relaxed than usual and am particularly crushing on the hair. - Images via Pages.
stormy.
A bit moody, but dark nails are feeling just right again. - Image via Badlands. 
green with envy.
Not long now until I'll be lounging on the beach, sipping a cocktail and soaking up some rays. I'm ready to ring in the new year for sure! - Image from house of holland via AnOther. 
fun in acapulco.
The former residence of Rita Hayworth and Orson Wells, and later the location of Mr Presley's kitschy cinema classic, Boca Chica seems like its tropical heaven on earth. And maybe even perhaps the perfect wedding location. - Images of Boca Chica in Acapulco via Modern Design. 
so transparent.
Just snapped up these impecable Prada babies and can't wait to trot around in them through both summer and winter. Can't believe I was able to get my hands on a pair after lusting away for years.  - Prada PVC sandals available from Bluefly.
cutie pies.
Along with the rest of the blogosphere I'm a little obsessed with the LV "Small is Beautiful" short film which has come out. Miroslava is my latest girl crush for sure. I have never been one to lug around a giant bag and I just love the cute quirky vibe of this…and any one of these babies would be more than welcome in my christmas stocking! Check out the full...
night and day.
The silver lining. - Via TheyAllHateUs.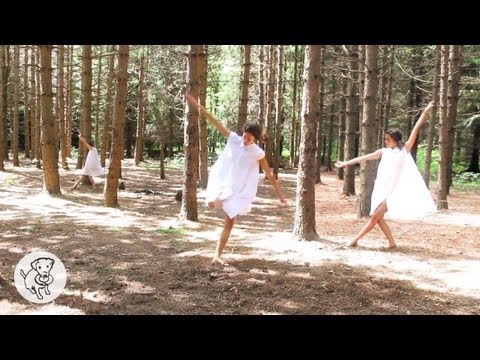 endless summer.
Okay, the summer bug has bitten. I just snapped up this baby and cannot wait to strut around in it on new years eve.  - Lisa Marie Fernandez dress via AnOther.
sunkissed.
This is more than fashion lust. This is beyond desire. I must have this perfect little one piece. - Image of Bassike frill one piece.
homeward bound.
The voyage is officially over. Today, after 6 weeks of full on international travel I am headed home to a warm bed and my beautiful fiancé. Exploring is amazing, but even better when coming home is pretty fantastic too. - Image from Immediate Relief. 
whats the time, mr wolf.
When I saw this baby in Hong Kong my heart fluttered. I've been watching hunting for the past few years, looking for something understated, with a leather band, and overall just classic. This baby fits the bill in every possible way. - Watch by Isabel Marant via My Daily Edition.
the girl.
Chloe darling, I think I am your biggest fan. I don't care whatever anyone says when you cut your hair or wear something odd, you are simply fantastic. forever. - Images via Google.
looking back.
I cannot explain how much I love this film. Not because it's particularly good, or because it was especially beautiful, but mainly because it perfectly reminds me of my adolescence. That angsty unhappiness where nothing seems to go right and everything is jaded by hate-ridden eyes. Of courses it passes, but looking back it was a lot more enjoyable than I would have ever though. -...
she and him.
How can the world be so cruel as to destroy this unimaginably perfect pairing?
just.
Proenza Schouler hologram sandals. Just because they are f***ing amazing. - Image from La Garconne.
this is what love looks like.
Serge and Jane. Not bothered about what anyone else thought, just plain and simply enamoured. 
"She had no need to ask why he had come. She knew as certainly as if he had told..."
– Leo Tolstoy, Anna Karenina.
anticipation.
Cannot. Wait. Sitting, wishing and waiting in eager anticipation. - Still of Keira Knightley in Anna Karenina via The Birth of Octavia.
aussie aussie aussie.
Being back in the land down under has reminded me how many gorgeous girls are about. A little left of centre, sans makeup and sporting a killer smirk, Stevie has always been my local icon, making me weak at the knees whenever she happened to pop by the office. It's just so easy and carefree…and feels completely like home. - Image of Stevie Dance from Young Blood Runs Wild.
young love.
Full of wide eyed optimism and unwavering adoration, there's nothing like being with the one you love. I can't wait to get back to my fiance and have silly, boring, everyday moments together.
straight lines.
Ummmm this is pretty rad. So sexy, so sharp yet definitely still flirty and feminine. - Image from Maison Martin Margiela Spring 2013.
feline.
I can't help but feel like the luckiest girl in the world. A very special someone recently surprised me with my very own Cartier panthere ring and I just can't contain myself. I spent about an hour staring at it lovingly before I snapped out of it, but honestly, who could blame me. - Image from The Non-Blonde.  
"The very essence of romance is uncertainty."
– Oscar Wilde, The Importance of Being Earnest and Other Plays
clean.
No more smokey eyes. No more bold lips. No more trying so hard. This is my new ultimate beauty crush. - Image from decade diary.
optical illusion.
Ummm….wow. Prada you are blowing my mind as usual, and my life is no longer complete without these flower adorned babies. - Image from AnOther.
down the aisle.
I like to think that I'm a strong modern woman, but I can't help to admit that I've dreamed of my wedding day since I was a little girl. It's definitely not about the big meringue dress or the flowery centrepieces…..I think it's just more the hopeless romantic inside me daydreaming about some magical moment. And if I ever do decide to take the plunge it...
front line.
Such a great and interesting article came up on Refintery29 about how out of touch it seems like the front row is getting these days. Sometimes I just feel like the giant PR machine is just getting out of control and the focus has just shifted away from the magnificent art of dressmaking, and onto over-hyped and underexperienced bloggers, scrambling to get street snapped. Read it here.
dot dot dash.
If it's possible, I think I've been acquiring more stripes than usual. Thin ones, dark ones, coloured ones and engineered ones. I just can't get enough. Sadly it has meant that the whole world now thinks I'm wearing the same get up everyday, but as long as I'm happy who really cares. - image from la marinere.
float away.
Cherry blossoms are pretty much the ultimate. I love the contrast between those strong and dark branches and the explosions of delicate of pastel petals that they lead to. Unfortunately these Japanese beauties are pretty hard to come by in Mexico, but can't wait to be back in Sydney and fill a few vases. - Image from etherity.
in the mood.
I love buying photography right now. Freezing a perfect moment in time and hanging it on the wall just feels so organic, plain and simple. And while I'm a little fashion starved it seems a lovely way to divert funds. It's generally the mood of an image, not any particular theme that gets me, which is why these shots from badlands kill me. - Images by Talisa from badlands.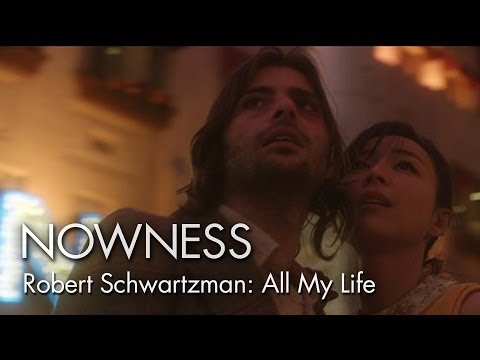 crimson.
Doe-eyed, undone but still chic. Love this beauty look. - Lanvin Fall 2012 campaign via Styleite.
wordy.
I don't think anyone has ever arranged words in such a heartbreakingly beautiful way.